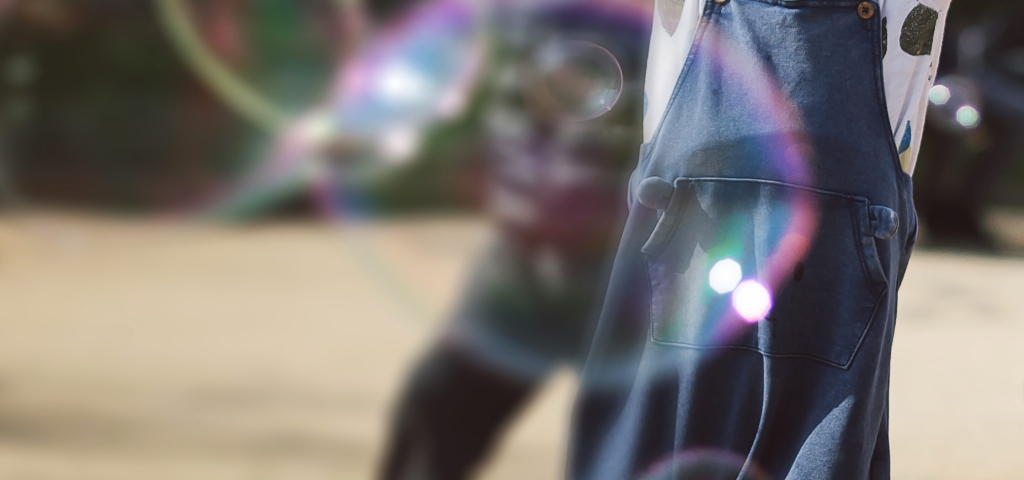 We help financial advisors and their clients achieve and sustain financial freedom.
Your advisor taps our global resources and expertise to help you pursue your goals. 
We invest because we believe in a better future. We invest to connect our today to our tomorrow. And whether we recognize it or not, we invest for more than goals; we invest for purpose.
Investing is personal, so planning should begin with the individual. It's emotional, and your financial advisor can help keep you grounded. It's a deliberate act of optimism, so it needs to connect what is to what could be.
Your financial advisor places you at the center, utilizing purposefully selected investments that are personalized for your goals, time horizons, and risk tolerances. Said another way, it's about linking investments to investor outcomes. Because investing shouldn't just connect your financial plan to goals. It should connect you to what matters most.
Connecting your portfolio to purpose. 
At SEI, we recognize that asset allocation is the biggest determinant of investment success, which is why we apply time-tested, rigorous research and oversight1. We know the future is unknown and that diversification can be the antidote to uncertainty. We partner with your advisor to help enhance returns, reduce volatility, and manage investment risk through:
Leading-edge investment strategies: Five decades of serving individual and institutional investors having a deep understanding of markets, disciplined research, and a sharp focus on risk management, broad diversification, and a commitment to goal achievement.

Access to leading boutique and institutional investment managers: You may benefit from the same sophisticated investment philosophy and processes used by institutional investors, generally only available to large organizations.

Robust tax management resources: It's not just the money you earn that counts—it's what you keep. With a special focus to help manage tax implications within your portfolio, we help you enhance after-tax returns.
Our six-step investment approach.
There are different ways to hold—or custody—investors' assets.
Your financial advisor has established a relationship with SEI Private Trust Company because we provide custody services that focus on accountability, safety, and security, creating a resilient and meaningful future for generational wealth to come.  
 
Security of your assets in SEI Private Trust company:

As a federally chartered limited-purpose savings association—not a bank or brokerage firm—your assets are segregated from SEI's and are custodied in your name. This means SPTC creditors have no claim to your assets and cannot pledge, lend, or margin custodied assets.

Extensive oversight:

SPTC adheres to extensive, federally mandated controls designed to prevent fraud. Regularly audited by independent and internal auditors and subject to routine examination by the federal Office of the Comptroller of the Currency, the safety of your assets are our priority.
Learn more about us.
Download these materials to better understand how we work with your advisor
Important information
1 1986, "Determinants of Portfolio Performance", Gil Beebower, Gary Brinson, Brian Singer.
Information provided by Independent Advisor Solutions by SEI, a strategic business unit of SEI Investments Company (SEI). Neither SEI nor its subsidiaries are affiliated with your financial advisor. Investment services are provided by SEI Investments Management Corporation (SIMC) a wholly owned subsidiary of SEI. The Investment Management Unit (IMU) is a team within SIMC.
For those portfolios of individually managed securities, SIMC makes recommendations as to which manager will manage each asset class. Upon SIMC's termination of a manager from the program, SIMC may recommend a replacement money manager and the investor has the option to move the account assets to another custodian or to change the manager. However, if your Advisor has selected any strategy indicating the strategy investment managers as a "Gateway" manager, SIMC has not reviewed or approved this Manager or its investment process and will not monitor the Manager or its strategy overtime. Your Advisor has independently selected the Manager and strategy and is the sole fiduciary responsible for such selection and ongoing oversight, including all compliance oversight. 
Neither SEI nor its subsidiaries provide tax advice. Please note that (i) any discussion of U.S. tax matters contained in this communication cannot be used by you for the purpose of avoiding tax penalties; (ii) this communication was written to support the promotion or marketing of the matters addressed herein; and (iii) you should seek advice based on your particular circumstances from an independent tax advisor.  
For those SEI Funds which employ the 'manager of managers' structure, SIMC has ultimate responsibility for the investment performance of the Funds due to its responsibility to oversee the sub-advisers and recommend their hiring, termination and replacement. 
Custody services provided by SEI Private Trust Company (SPTC), a federally chartered limited purpose savings association. SPTC is a wholly owned subsidiary of SEI. Investing involves risk, including possible loss of principal.
There can be no guarantee risk will be managed successfully nor that your goals will be achieved. Diversification does not guarantee profit.