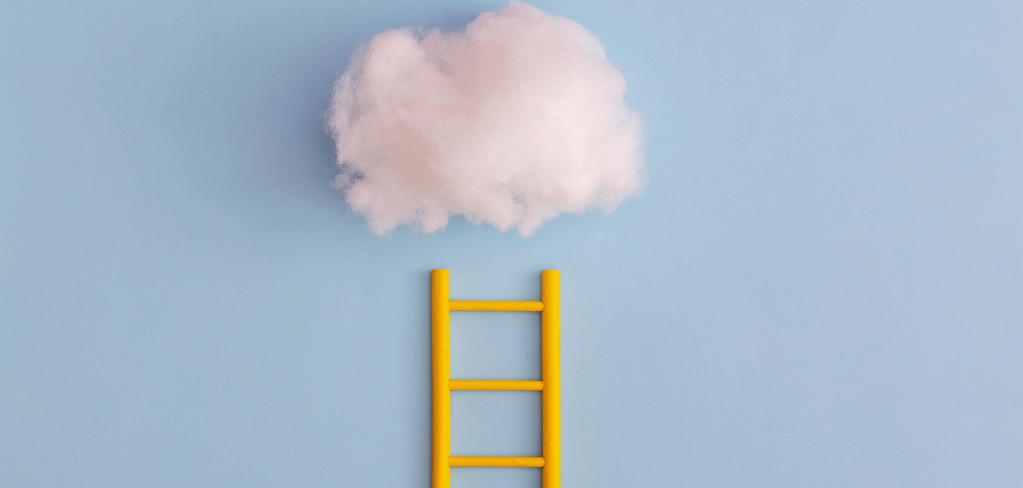 Make the ask
One simple but powerful thing everyone can do to drive change and push for gender equality is making an ask
We're excited to celebrate International Women's Day and this year's theme, #EachForEqual, which is drawn from the idea of "collective individualism."
Each year, the SEI Women's Network works to bring our community together for International Women's Day in all of our global offices. The efforts of this employee-led group help lead the discussion on ways we can all work to create a more gender-equal world — both within and beyond our company walls. Our meet-and-greet events are one of the ways we celebrate the day.  
Since joining the SEI Ventures team, I have seen my fair share of industry statistics and articles regarding women in venture capital (VC), including:
In 2019, only 2.8% of VC funding was invested in all-female founding teams.1
65% of today's VC firms have zero female partners.2 
Only 13% of decision makers in VC are women.2
Only 6.7% of VC deals were done with companies led by a female CEO.3
According to an HBR report, female and male founders often get asked different questions in meetings with VC investors. 67% of the questions posed to male entrepreneurs were promotion-oriented, while 66% of those posed to female entrepreneurs were prevention-oriented – and this ultimately resulted in less overall funding.4
These statistics and stories can only change if we recognize the importance of doing so and make a conscious effort to push for gender equality – within our teams, pipelines, personal networks and more – no matter what industry or role we're in. 
Studies have shown time and time again that diverse teams produce better business results. First Round Capital's 10 Year Project revealed that companies with a female founder performed 63% better than investments with all-male founding teams.5 In addition, companies with women on their founding teams are more likely to exit one year faster than companies with male-only founding teams.6
Today's committed founders are increasingly pushing for gender equality and diversity as well. 1,000+ founders and CEOs have united under Founders for Change to push for increased diversity in the investor and overall tech ecosystem — and they're willing to decline checks from firms who aren't also committed to this.  
The power of a simple ask
While I know the venture capital and startup ecosystems are not going to change overnight, I believe that we can work collectively to drive change. And sometimes driving change starts with small but simple steps. One simple step to take in driving change is making an "ask." 
In celebration of International Women's Day, I ask you to have the courage to make an ask.
Earlier this year, I attended the Global Corporate Venturing and Innovation (GCVI) Summit, with 800+ fellow professionals from the corporate venture capital and innovation ecosystem. The day before the conference, I joined approximately 40 senior female leaders for lunch and a conversation about governance and serving on boards. Perhaps one of the most meaningful takeaways I had from the session wasn't from the educational component, but the introductions.
As everyone took their seats, GCVI's fearless organizer kicked things off and asked everyone to go around the room and introduce themselves to each other; your name, where you work, how long you've been in ventures, whether you currently serve on boards — and finally, wrap up by making an ask of the group. Make an ask? What does that mean? What if my ask is too simple? Or too bold? Is everyone really going to ask others in the room for something? 
The answer was yes. 
As simple as "make an ask" sounds, it is incredibly powerful. As each person in the room made their ask, I noticed heads nodding and smiles. I realized many women in the room had many of the same questions and interests as I did, even those with years more experience in this space. 
When the networking portion of the lunch came later on, it suddenly felt 10 times more comfortable to approach someone new to ask for insight, explore opportunities to build relationships or hear stories of lessons learned — because by then everyone was doing it. It became extremely natural to network with purpose that afternoon and throughout the conference, because these asks gave me common ground and an initial connection to build from. (It helped saving those notes in my phone too!)
Challenge yourself to make the asks
So this International Women's Day (and going forward), I challenge you to make the asks that matter to you. Make the asks for:
That follow-up meeting with a prospect or investor you recently spoke with 
Including more women and underrepresented groups on boards
Capital your company is looking to raise
The chance to learn something new
More diversity in your deal flow and/or talent pipelines
A warm introduction (Note for founders: According to a recent study, warm introductions are 13x more likely to result in funding!)7 
Exploring opportunities for unique collaboration
Startups to increase diversity of the founding team
Increased diversity of thought on a regular basis
Perhaps most importantly – encouraging others to feel comfortable in making asks of their own
What will you make an ask for in 2020?
*Source: International Women's Day.
1 Source: Pitchbook, The VC Female Founders Dashboard.
2 Medium.com, "More Women Became VC Partners Than Ever Before In 2019 But 65% of Venture Firms Still Have Zero Female Partners. February 12, 2020. Decision-makers defined as VC investors who can write checks, lead deals, and sit on boards — essentially those who have the power and influence to invest in the next generation of companies, bring a diversity of perspectives to the table, as well as hire and compensate new investors.
3 Source: Pitchbook Women in VC Ecosystem. As of August 2019.
4 Source: Harvard Business Review, "Male and Female Entrepreneurs Get Asked Different Questions by VCs — and It Affects How Much Funding They Get." June 27, 2017.
5 Source: First Round 10 Year Project.
6 Source: Fortune Magazine, "Companies With a Female Founder Are Exiting More Quickly Than Male-Founded Startups," November 2019.
7 Source: "UK VC & Female Founders," Diversity VC and British Business Bank, 2019
More reading from Pulse on the Future
The latest from SEI, VC and CVC firms, fintech startups and much more.