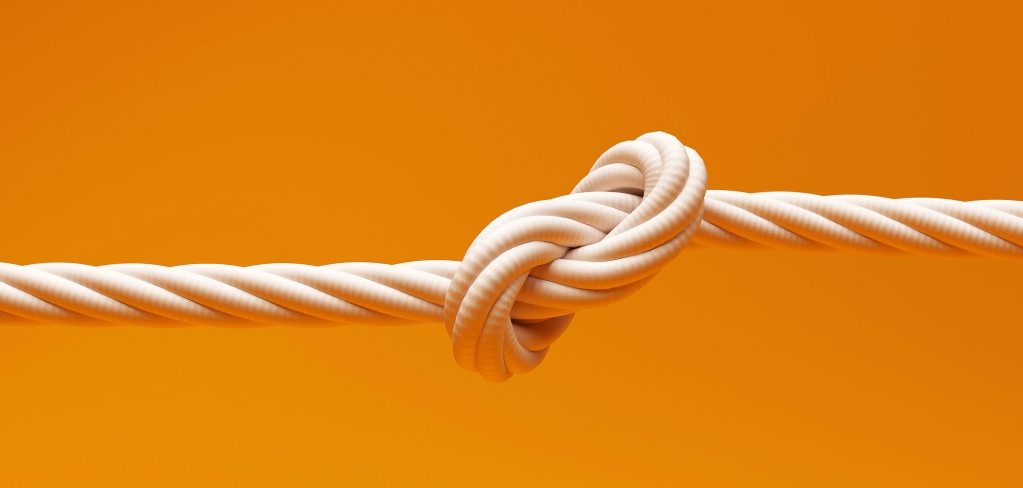 Podcast: Nicole Marquis on perseverance and compassion
In this episode of The Intersection, Nicole Marquis shares what she's learned as a restaurant owner and hospitality advocate during the pandemic.
Podcast: Nicole Marquis on perseverance and compassion
Episode 20: Nicole Marquis on perseverance and compassion
Nicole Marquis, founder and CEO of nine plant-based restaurants in Philadelphia and Washington D.C., sits down with SEI's Seth Morrison and Stephanie Giaramita to talk about the catalysts and milestones that ignited her advocacy passion and paved the way for her impressive career.  
Enjoy episode 20.
Announcer: Hi, everyone. Thanks for joining us back at The Intersection, a podcast that brings you candid conversations with members of our community and leaders in our industry. Enjoy today's episode.

Seth: We have a guest, Nicole Marquis, and she is the founder and CEO of nine plant-based restaurants in the Philadelphia area and Washington DC, including my personal favorite, and if you guys haven't been, you should go, HipCityVeg, and there's multiple locations. Also the cocktail lounge, Charlie was a sinner. And the Latin-inspired Bar Bombón.

So, incredible story that she has about how she launched these businesses, scaled them, et cetera. I'm just going to give a little bit of background on Nicole, and then I'm going to hand it off. Stephanie Giaramita is going to facilitate the discussion today.

So, Nicole was recently named one of the most influential restaurant CEOs in the nation by Nation's Restaurant News. She was named the 2019 Hispanic business of the year by the Greater Philadelphia Hispanic Chamber of Commerce, and also received a Star Chef Rising Star award for best concept in 2019. She is a three-time Best of Philly award winner, and was named to the Philadelphia Business Journal's 40 Under 40 list in 2017. And very interesting in terms of the pandemic, in 2020, Nicole founded Save Philly Restaurants, an ad-hoc coalition representing nearly 300 restaurants, formed to advocate for the restaurant industry and its employees. Thank you so much for being here, Nicole.

Nicole: Thank you so much, Seth, for having me, and thank you to the SEI team. This is an honor to be here and speak with all of you today. So, I'm looking forward to a great conversation, and I'll tell a little bit about our journey over the past year.

Seth: Awesome.

Stephanie: So, Seth just listed a number of really impressive accolades, but before we dive in there, Nicole, can you just give us a little bit of your backstory? What were you doing before you started HipCityVeg and all the other restaurants?

Nicole: Well, like every good actor, I was working in the restaurant industry. So, I was busing tables, I was serving tables, I ended up going into management, and I was a dining room manager for a while, really to pay my way through graduate school. I was in California Institute of the Arts, studying very strange, avant-garde, edgy performance art. And I was just really passionate about classical drama and theater.

And as grad school started to approach its end, I began to wonder, really, what was my purpose in life? And when I'm lost, I do what I always do, and I started to just read. I picked up books. I started reading about nutrition, because I had a real interest in that. And when I realized that what we eat has a profound impact on our health, our environment, and of course other living things, I knew then and there that it was something I wanted to dedicate my life to.

So, I moved home with my parents, and I said, "I left grad school. I'm going to open a vegan fast food chain." My dad was like, "Get a job, get a job. You just left grad school." He's like, "This is the worst economic crisis since the depression," because it was right in 2008, "and you're telling me, with 1% of the population that's vegan, you want to open a vegan restaurant?" I was like, "No, I want to open 10 of them."

And you could see steam coming out of his ears. But I knew that it was such a passion of mine, such a burning desire, and also my own way of making the world a better place. And I think that's what fueled me and got me through all the adversity. Even my dad saying, "No, no." And he's my biggest cheerleader. So, it was that burning desire and that passion to really affect the world in a positive way that encouraged and got me started to start HipCityVeg.

Stephanie: You're a young successful entrepreneur who was thinking ahead. Where did that courage come from to act with conviction and really believe in something?

Nicole: Some of it, it comes natural. I was always the kid that was... My mom would take me somewhere and be at her friend's house. I'd be opening the refrigerator because I was hungry, and I would be asking for things. I was very extroverted. My mom's like, "Oh my gosh, I need to tame Nicole a little bit." So, I naturally had a little bit of that.

But definitely, it's also a learned skill. I spent years reading about self-improvement and about meditation and about the control of your mind in order to really influence your world and manifest what you want in life. And I make it a habit to study business, and business leaders, and other great examples. And then also, knowing my "why" is really what pushes me to do what I do, and to get up every morning, even when it feels like I can't do it anymore, it's too hard.

I always say to people, I would never work this hard for money. Money just doesn't do it for me that much. It's great. Money is a great thing, and it provides a lot of freedom and you can help a lot of people with it. But at the end of the day, to work this hard when you're starting your own business, or when you want to really make change in the world, it has to come from a place of purpose. And that's what I found with HipCityVeg.

Stephanie: Were there moments when you were sort of beginning that you thought you wanted to throw in the towel, or you were like, "I don't know if I can get through this." Were there obstacles that came up that you kind of had to forge through and figure out?

Nicole: Yeah, that's a great question. In the beginning, and I think this is a very important ingredient whenever you're creating something, you have to make the decision, the definite decision, that you're going to do it. So similarly, when the pandemic hit, it was one of the worst days of my professional life. I'll never forget it. March 16th of 2020. It was heartbreaking and traumatic. We had to go into all of the restaurants. We had hours to tell everyone we had to lay them off. We went from 250 employees to 35 in hours. And it was traumatic for them too, because our employees have families to feed. Many of them are among the most vulnerable employees. So, it was really a difficult time.

And I think one of the ingredients that got us through it is, the leadership team sat there, looked at each other and said, "We're going to get through it." We made the definite decision to do it. And then, once you make that commitment to yourself, and then to others, you look at challenges and obstacles as opportunities to find solution.

Nicole: So, I think that's definitely, that making the decision to do it gets you through the hard times. But again, having a purpose greater than yourself also does. One of the reasons why I left my studies in classical drama, it didn't feel for me, specifically, like a purpose. And for others, people find great joy in it, and I think it's a beautiful art form. But I knew that I really wanted to do something to help the greater good. That's what fired me up. That's what really excited me. 

And so, when I found out that what I eat has a profound impact on the earth and our environment, more than taking all of the cars, trucks, and power plants off the streets, off the world, combined, we have an environmental crisis in front of us. And more than 51% of all greenhouse gas is produced by animal agriculture. So, every day, you can make a really important impact on the environment by just choosing plant-based foods. So, that's my why, and that's what gets me through all the difficult times. 

Stephanie: That's fantastic. You mentioned last March and sort of how your world changed, and I was thinking about that that forced change on you guys, right, like the pandemic sort of did. Were there other opportunities that grew from that change over the last year, or things that you didn't think you would have an opportunity to do that you have? And then how do you kind of balance the impact on your business with the impact on the community? 

Nicole: Oh yeah. I prepared a lot of thoughts for that, actually, for today. In March of 2020, we had just opened three new restaurants, our fifth, sixth, and seventh, and we were about to sign a big investment deal. And we were making plans for major growth and expansion. Everything was going so well. But as you know, no matter how much we do our predictions and forecasting, the last year was really humbling. 

I mean, who could have imagined a global virus, lockdowns, shutdowns, millions of deaths, hospitalizations. And even now, everyone in the city walking around in masks and keeping their distance from another. And then on top of that, we had a historic civil and human rights movement with accompanying protests and riots, and one of the most hotly contested presidential elections, really, and an assault on our US Capitol. 

And I don't know about you all at SCI, but none of these were on my vision board or planner. 

Stephanie: Right.

Nicole: So, when this hit, we thought it would last a month, or two at most, but now after more than 13 months, we're all still working virtually, many schools are still online, and restaurants are still at 25% indoor capacity. But even though our company and our industry, and really our city, were absolutely pummeled, and our country has been through this collective trauma, I really hope to share today with all of you, and in this conversation, a story of a perseverance and optimism and gratitude today. Because to answer your question, there were so many great things that came out of the toughest crisis our company has ever faced. 

Stephanie: Makes sense. Talking about the people, and sort of your workforce, I'm thinking through when I Googled you, one of the articles that came up is Compassionate CEO, which is such an interesting... words you don't always see together, right? But I was wondering, that you've seemed to lead, in an industry that's a little cutthroat and competitive, you lead with empathy. And I was kind of curious to know, is that something that... Was compassion innate to you, or did you sort of learn lessons along the way that shaped your management approach and how you sort of approach managing people? 

Nicole: Great question. I definitely think being a compassionate CEO, as some articles have referred to me as, came along the way. I made many mistakes along the way. Even though I led with compassion, our number one core value is compassion for all living things, it still required me to have that experience to really understand, what does that actually mean, and to put into practice.

When the shutdowns hit, I went through a period of shock and grief. And we realized how devastating it was going to be for our restaurants, and how many cherished employees we were going to have to lay off. And then, we also had to put our dreams of growth on hold. But I also realized in that moment, I needed to process, I needed to breathe and move into action if we were going to have a chance of surviving and getting back to our mission of bringing plant-based foods to the masses. 

And for our employees, it was brutal because we had to let so many people go so abruptly when sales dropped by 90% overnight. And we've hired them back, then we went through another round of layoffs when cases surged again, and now we're hiring them back again like crazy, so it's probably giving them whiplash, and many of them have given up altogether on the industry.

But because the core team was able to stay on, we've gotten so close and so incredibly resilient. And I just want to say I'm so proud of them, and frankly, I'm in awe of them.

So, now that we've had a chance to take a little breath, I really wanted to reflect on the question you just asked me, about leading with compassion, and also reflect on how we got through the hardest time imaginable for our company, in our industry and city, and really in our country in some ways, not just survive, but actually thrive. So, we're stronger and more cohesive, and in a much better position for major growth than we otherwise would have been. 

Stephanie:   How do you keep your teams motivated and invested when there's all this sort of up and down? 

Nicole: Oh, it's a really great question. And a couple of things. I'll give you an example. We had to figure out, how would our full-service restaurants survive in the dead of winter, with zero indoor dining? So, at this time, my team, we were just throwing everything at the wall to see what would stick. So we revamped the menus so they were better suited for takeout, and we launched a hot cocktail menu in thermoses to giveaway fleece blankets to keep customers warm outside.

Well, we sold out in 24 hours, and had to rush order 10,000 more blankets. So, who knew that blankets would be what drew in the crowds. 

And we also spent money we didn't have to build beautiful outdoor structures, and that was to protect guests from the elements while they dined outside in the winter. Well, we ended up with record-breaking sales those months. So what I learned in terms of leadership in that moment, is the importance of allowing my team to try new things, and to take major risks. Because some of them will be hugely successful. But part of that was me letting them know that it's okay if some things failed, so they wouldn't fear failure.

Stephanie: That's so important. It's great to hear you say that. You've been very effective at telling the stories, bringing stories of people you work with to life, kind of through social media and all that other stuff. Why is it important to you to sort of bring the human element when you think about how you promote your restaurants and the challenges you've gone through? The storytelling aspect, you're really good at that. Why is that important to you?

Nicole: Ah, well thank you. Well, it's a people business. Absolutely. And I think we realized more than ever this past year that our people are our greatest asset, and that's not just lip service. It really is. Our employees are our greatest asset, and that's why we decided recently to make the greatest investment in our employees. And we announced 15 For Our Families, which is our commitment to raising the minimum wage at our company, our starting wage, to $15 an hour. And it's really our way to commit, through our actions, how much we value our employees.

And a lot of people have been asking me about politics around this, and it's not a political thing for us. It's really a people issue. It's good for our people, and it's the right time for our company to make this investment. But it's also good for business. We think we'll have savings on retention, and on recruiting, which is essential for growing a company, and essential to building a strong foundation for our culture.

We have major growth plans over the next three to five years. So, it just makes the best business sense to invest even more in the people that are going to make that happen.

Stephanie: Absolutely.

Nicole: And we want to show them that working at HipCityVeg, or any of our restaurants, is more than just a job. It can be a career, and it's a place to grow, at least start to grow.

Stephanie: When you make bold decisions like that, like announcing that you're going to double minimum wage for your employees, I'm curious. Does that create tension with other restaurateurs in the industry, or do you find that it's driving better conversations?

Nicole: Actually, another silver lining that came out of this year was how the restaurant community came together. So, days after the shutdown, we launched Save Philly Restaurants Coalition, which now makes up over 300 restaurants in Philadelphia. And I knew as soon as this happened that my voice would not be loud enough. I really needed to work with other restaurateurs to advocate for our needs as an industry in our own businesses, and especially our employees. 

So, restaurants have been notorious for just being very siloed. We don't really talk to each other, we're inundated with the operation. So, that really broke down the walls, and we came together to advocate for our industry as a whole, and we were really effective. People started to listen. We were at countless hearings at all levels of government, and we got a seat at the table with the city, and we meet every Friday morning at 8:30 with the mayor's office, Dr. Farley, the commerce director, and other top city leaders, to really find ways to help the restaurant and hospitality industry make it through this crisis. So, that was bringing us together. 

Stephanie: Can I ask a question about that, actually?

Nicole: Yeah. 

Stephanie: How are the dynamics of this coalition of people? How did you decide? Did you elect a board, or how did you decide who would play what role as you brought all these people together?

Nicole: Yeah. 

Stephanie: You all had common interests, right, but probably different strengths and things like that. 

Nicole: Yeah. It was really this ad-hoc coalition, where I had a large email list of restaurant owners, and I sent out an email asking if this was something they were interested in, and just presenting my opinion about the situation, and what I thought were top priorities for us.

Well, what happened was remarkable. The word spread, restaurants started to sign on, and really pushed and encouraged us to go out there and have a loud voice. And I want to thank [Viva] for her instrumental role in this. She has a ton of experience in advocacy work. So, it was so helpful to bringing all of us together. I think the organization is key, the drive to get in front of people is key, and we did things as simple as send out a poll and have everyone vote on what their top priorities were. 

We wrote a petition and had everyone sign on if they agreed, and then we posted that, and received almost 10,000 signatures on it. So, there was no time to start a board. Sometimes we were asked to do that throughout the year, but we were like, "We've just got to get in front of people, make our voices heard, and hopefully we won't have to continue to do it." I'm hoping that things get back to normal where we don't have the need to really advocate this way.

Stephanie: How do you, as a human, as a business person, how do you deal with that disappointment when you're so excited for what's coming, and then all of a sudden it just gets swept out from under you?

Nicole: Yes. Thank you for the question. There are a couple things that got me through the past year, and what I've learned, that will help me face future challenges and opportunities.

Number one is, we have to build and rely on a strong support network personally, to develop that support network for ourselves, our friends and our family, and that takes a lot of work, building that over years, but also our team and our advisers. This is essential for getting through challenges. And you have to know who you can trust and bare your soul to, because you can't do it alone. And that became really apparent to me in March of last year. My nanny quit because of the pandemic, and I had no one to help me. I'm a single mom of a three-and-a-half year old boy, and I had to rely on my parents and my family and my team to help me with my son. So, it was while I was trying to keep the business afloat. So, a strong support network is key.

And I can answer this with a couple more points that are really important, I think. And I touched on this. Understand your why. Why you need to get through it. For me, my life's mission of protecting the planet, our health, and that of all living creatures, keeps me going even through the absolute worst days, because I know how important it is for my son and all future generations. And I have learned that the biggest impact we can have by changing what we eat three times a day, even eating plant-based just once a day, has a major effect. And that's our best hope of preventing environmental catastrophe and what keeps me really fired up. So, knowing your why.

One other thing is positive mental attitude. I spent years studying and cultivating how to have a positive mental focus. It's really just like studying accounting or marketing or training for a sport. It really requires daily practice and work. And it helps me focus on solutions instead of getting bogged down by the tragedy and hardship and shock, which ultimately isn't productive. Okay, so what do I mean by mental attitude? I believe that what I think and what I feel, I create. I actually believe that my thought processes, whether good or bad, are manifested in the world around me and draw good or bad things to me. So, I make sure that my vision inside is clearer and louder than what is going on outside. And now, some people may think that what I just said, that my internal mental state creates the world around me, is borderline crazy. But you've got to get a little crazy to do the things that other people tell you are impossible.

And I have a list of books and documentaries that I always suggest, and I'm happy to share that after. But lastly, taking care of my own health. I eat plant-based, I don't drink, I don't smoke, I exercise, I sleep, I do breath work, meditate, I journal, I cuddle my baby son, Lucas. That's why I have the stamina to wake up and do the hard, important things every single day. It's so, so important to invest in your own physical and mental wellbeing so you can be there for your work and family, and fuel your larger mission.

Stephanie: Well, thank you so much for your time, Nicole. This has been great. We really appreciate you sharing your story with us, which is powerful and it gives us lots to think about.

Seth: Oh, sorry, Nicole. You want to say anything? Last thoughts?

Nicole: Yeah, last thoughts. It just wouldn't... because we've all been through this crisis together this past year, I would just like to invite everyone to take a moment this week to think about your own successes over the past year, and how much you have overcome. It is amazing what we can accomplish, even in the midst of a crisis, when we have nothing more to lose. And I believe sometimes it takes a crisis to push us to do the really hard and big and important things, but maybe the things we had put off because of our complacency or comfort.

And so, imagine if we lived this way, without being in crisis, and we treated each day with the creativity and the sense of urgency and passion that we had over the last year. What will you do now to live more boldly, to take more risks, and to be on that leading edge?

And just as important, what is the thing that drives you to do it that will fuel you through even the hardest times? Write it down and share it with me one day, or with someone you trust, so you don't forget it. Thank you so much, Seth, and everyone from SEI.

Announcer: Thanks so much for joining us today. Stay tuned for more conversations with members of our community. Until next time, stay well. And of course, we hope you'll meet us back at The Intersection soon.
More from The Intersection.
Continue the discussion with blogs and podcasts from thought leaders and movers and shakers.