Nonprofit Investing Survey results: Governance trends in 2021
How COVID-19 changed nonprofits governance structure and processes
Nonprofit Investing Survey results: Governance trends in 2021
With the changing nonprofit landscape due to recent events, the SEI Nonprofit Management Research Panel conducted a comprehensive survey around critical components of managing nonprofit investment portfolios today. The results were released in a 4-part series. This chapter provides insight around investment committee governance. Key topics include:
How committee governance is evolving
Point of view on timely issues like adjusting to a virtual work environment and diversity among board members
Ways to manage increasing complexities within asset pools
While you review the results, consider your investment committee governance and how it impacts your organizations mission and goals.
What does board governance mean to your organization?
Governance is not only a written policy that is updated as needed, it's an ongoing, transparent process designed to keep the committee, organization and partners making the best decisions to achieve the mission. A good governance process should be constantly evolving. When nonprofits are creating their governance policy, they need to consider their mission and if the work they are doing is pushing them closer or farther away from their goals. When establishing a governance process, here are some considerations:
Should nonprofit boards have term limits? 65% of organizations have term limits set for their members. Nearly half of those polled (45%) said the average term for their board members was between 4-10 years. This is down 15% from 2016.
If the organization is struggling to achieve its mission, is the board willing to change? 68% said they feel their board is willing to change the CEO/executive management on whether the organization is achieving their mission.
How do nonprofit boards measure success? Most nonprofits track their performance against a benchmark. While those metrics are important, the real success is in how well the organization is fulfilling its mission and how effective the staff is at their job. In fact, 40% or nonprofit organizations have either already taken or would be open to talking a self-assessment survey. Typically, nonprofits missions vary based on what market they serve, but they all have one thing in common; they seek to help the community they are in. How can you measure that? According to our survey, 34% of boards engage with and solicit input from the communities they seek to benefit.
Overall, we found that most popular term limit range is still 4-10 years, but the shorter term limits of 2-3 years are increasing in popularity. We also found that boards are more open to receiving feedback and are getting creative with how they do it.  Not only are board members willing to self-evaluate, they are taking it one step further and reaching out to the communities they serve to facilitate open and honest feedback.
Timely issues amid the pandemic
1: Adjusting to a virtual work environment
The challenges facing nonprofits have always been great, but who could have ever predicted a pandemic? Organizations forced to close down in-person activities and go virtual overnight seemed like an impossible task. Board members and staff needed to adapt to the challenges of a less collaborative environment while still making sure their organization was on track to achieve its mission. We found that nonprofits are up for the challenge because they had a solid governance process in place.
A commanding 80% of those polled feel that their board's leadership has been very effective throughout the pandemic. 
45% said meeting attendance has improved since they became virtual.
An overwhelming 94% believe they can streamline application and reporting requirements in a virtual work environment.
Only 19% felt the board needed to better establish and/or maintain governance policies (for example, a gift acceptance policy or whistle blower protection policy).
2: Greater emphasis on addressing diversity and inclusion
Diversity and inclusion has become an increasing topic of interest since our last poll in 2016. A heavier weight has been put on organizations to encourage diversity and inclusion, whether that be in the workplace, in training or in the initiatives they seek. Many organizations strive to improve their diversity, but few know how to incorporate that into their overall governance structure.
Over half (52%) of nonprofits believe that their board could improve its efforts to cultivate diversity amongst its members.
65% felt their board does not reflect the same diversity as the community it serves.
58% felt their board was not well equipped to work on equality and diversity issues moving forward.
3: Complex asset pools requiring additional resources and expertise
Nonprofits have an increasingly complicated process in overseeing complex asset pools, especially with the increase use of alternatives. All of those surveyed said their organization has an allocation to alternative investments with the average allocation being 18% of the portfolio. Often, members have a solid understanding of financial services and investments, and do the best possible job of fulfilling their responsibilities in managing these large pools of investments. However, given the advanced complexity, it begs the question: Are there ever enough resources or expertise? The survey results show a wide variety of structures for handling the organization's investments.
A quarter (25%) felt the board could improve its investment oversight and fulfilling fiduciary responsibilities. That increased 5% from 2016.
35% felt that they need to improve orientation onboarding for new members.
Only 20% said their boards could handle annually review written policy and IPS statement.
62% of organizations admitted their committees did not have a high level of expertise in complex alternative investments.
Currently 80% of the nonprofits polled didn't have a full-time chief investment officer (CIO) or someone solely responsible for overseeing investments on staff. This is an increase from 2016.
We found that timely issues involving a virtual work from home environment did not hold nonprofits back, improving diversity and inclusion is more important than ever and increased complexities around asset pools require nonprofits to have more resources and capabilities than ever before.
Organizations that successfully adapted to the effects of the pandemic were the ones that had a good governance structure in place. They were the nonprofits that continued to change and grow with the times that had strong board leadership in place that, valued feedback, and kept their end goals in mind.
More results from the Nonprofit Investing Survey:
The SEI Nonprofit Management Research Panel completed a comprehensive survey of executives and investment committee members in North America to gauge their views on a numbers of critical components of their organization. The poll was completed by 102 participants, representing nonprofits with endowments ranging in size from $25 million to more than $1 billion. The poll was conducted in January 2021 and will be released in a series of chapters. No clients of SEI were polled.
This information is provided by SEI Investments Management Corporation (SIMC), a registered investment adviser and wholly owned subsidiary of SEI Investments Company (SEI). Investing involves risk including possible loss of principal. There can be no assurance that your investment objectives will be achieved nor that risk can be managed successfully. International investments may involve risk of capital loss from unfavorable fluctuation in currency values, from differences in generally accepted accounting principles or from economic or political instability in other nations. Emerging markets involve heightened risks related to the same factors as well as increased volatility and lower trading volume. Bonds and bond funds will decrease in value as interest rates rise. High yield bonds involve greater risks of default or downgrade and are more volatile than investment grade securities, due to the speculative nature of their investments.
Help your committee stay current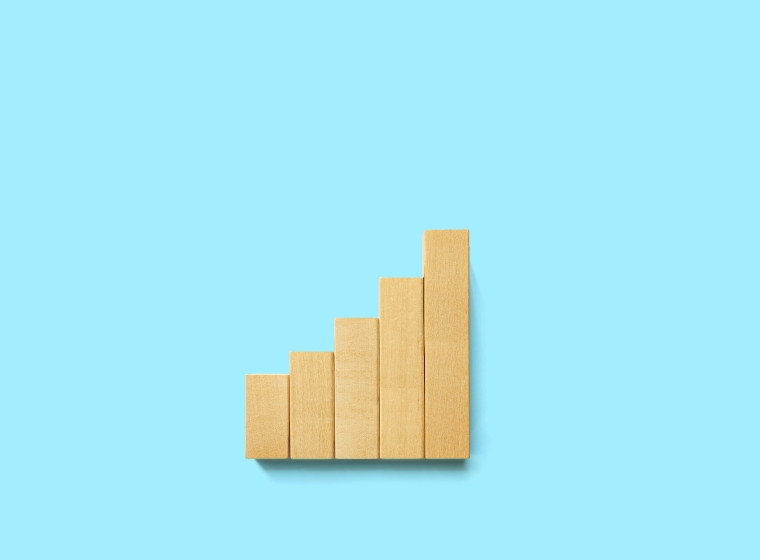 Tip the economies of scale in your favor
Access highly capable managers at favorable costs. We offer significant resources, technology, and a robust manager network, with the potential for significant fee advantages.
The OCIO advantage